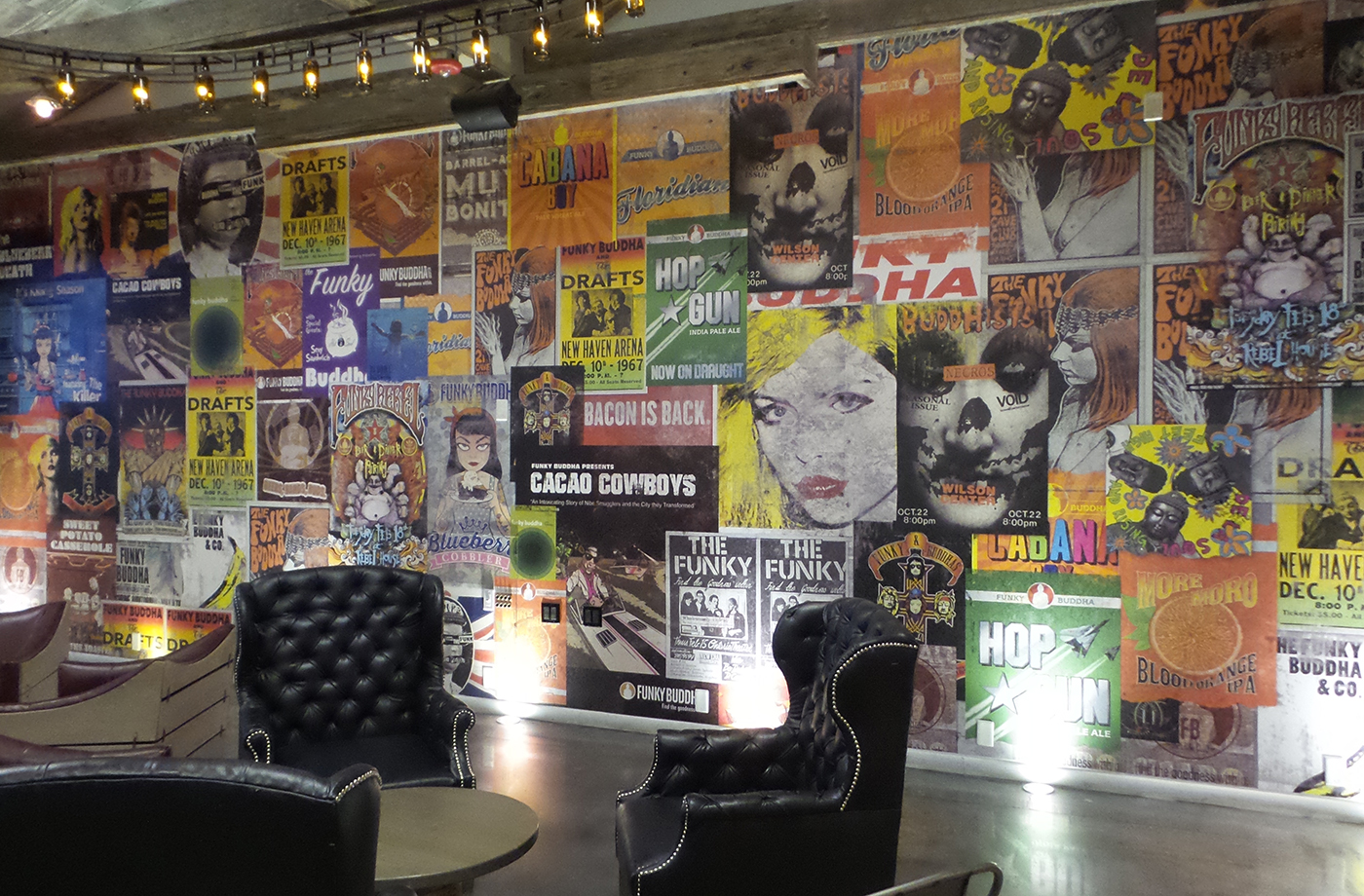 Funky Buddha – Textured Wall Covering
Funky Buddha's new restaurant area needed to fuse their famous craft beer labels and classic rock albums. We suggested Dreamscape Wall Coverings and distressed the artwork to give it a worn look. The original design called for tearing of paper and building up layers on a wheat paste wall, but in the end, they were much happier with a professional wall wrap.
Designed, Printed and Installed.